Rooms & services
The terrace looks on the pension's garden, full of fruit trees. The terrace opening from the drawing-room is covered; therefore it is enjoyable also when it rains. From the terrace the stairs with iron banisters lead towards the back side of the villa, where the guests may relax in the shadow of the fruit-trees, in teak garden furniture.

Own parking site in the courtyard
Cosy, covered terrace and own garden
Drink bar, drawing-room and dining room
Free internet
Hall porter for 24 hours
Central safe for the objects of value
Change at the reception
Own private key
Rooms with telephone
Air conditioning
Minibar
Organization of programmes
Due to inclination of the windows and to the trees of the garden in the rooms situated in the attic you can often enjoy spectacular effects provoked by the light. All rooms have a bathroom, a telephone and air condition. The walls are decorated with paintings made by famous Hungarian artists.
The exclusive room of the Abel Pension is suitable for meetings as well. In the spacious room with a double bed there is comfortable corner for conversations. The room has air condition, a telephone, and a proper balcony, which opens to a quiet street.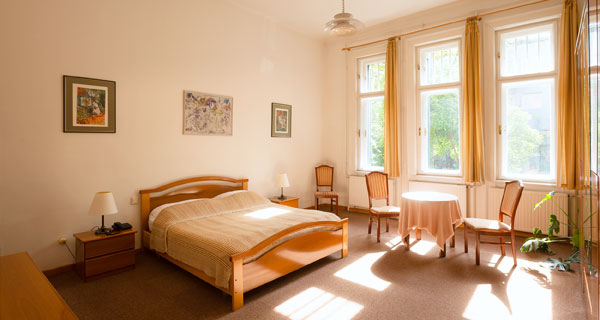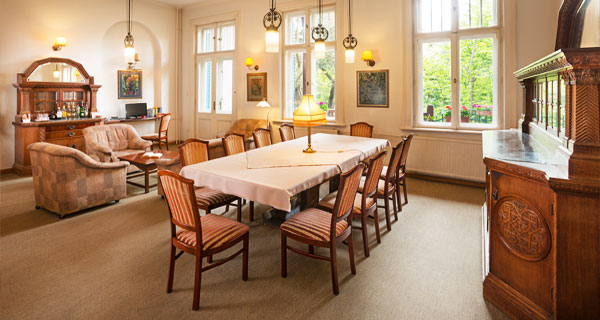 In the drawing-room the furniture and lamps are original and the renewed interior furnishing evokes the atmosphere of the 1920-ies. The TV and HI-FI sets are at the guests' disposal.
Breakfast is served in the dining-room every morning.